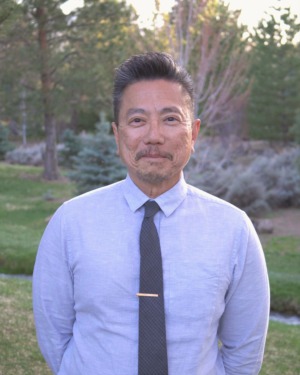 With more than a decade of real estate experience in both Southern California and Northern Nevada, Benny dedicates himself to being a skilled and trustworthy advocate for his clientele.
With a solid commitment to communication and attention to detail, Benny has honed strong negotiation skills that consistently exceed expectations and lead to the cultivation of many loyal, long-term client relationships.
Coming from a large family with 7 siblings who live all over the world, Benny, along with his wife Miko, devote much of their free time to travelling to see them.
Testimonials
As a buyer, we would like to thank Benny and the Craig Team for getting the deal done. Experience, Communication, and Professionalism is what you should expect and that's what this awesome team delivered! We are looking forward to working with Benny and the team again and again! Very satisfied of the overall experience, and to prospect clients, this team will not disappoint.
Danny Lorenzo
It has been a pleasure working with the Craig Team and having Benny as our realtor. From the very start he was incredibly responsive. He met with us multiple times, encouraged us to ask questions about any concerns we had, and he got back to us immediately with the answers. Benny and the entire Craig Team are friendly, courteous, very knowledgeable, and they follow through with their commitments. Benny made us feel like we were his #1 priority, and the Craig Team made our home buying experience as stress-free as possible. We highly recommend the Craig Team for any realty needs!
Brian Dow
I have nothing but great things to say about my agent Benny and Craig Team Realty. He and his team were super prompt and knowedgable and provided proper advice and feedback constantly though the process. 5 stars! If only my lender responded like my realtor!
Michael Cosyn
Benny is a great guy: he listens to your needs, has a great sense of humor, thinks in the long term, and is upfront with his feedback. He has a background in accounting, so he's analytical and good with numbers, too! He's kind, thoughtful, and generous, and if you want to know the ins and outs around town, especially for food and events, he will go out of his way to show you around or at least make sure you're in the know. He has my enthusiastic recommendation.
Jenny Lorenzo-Van Der Meer